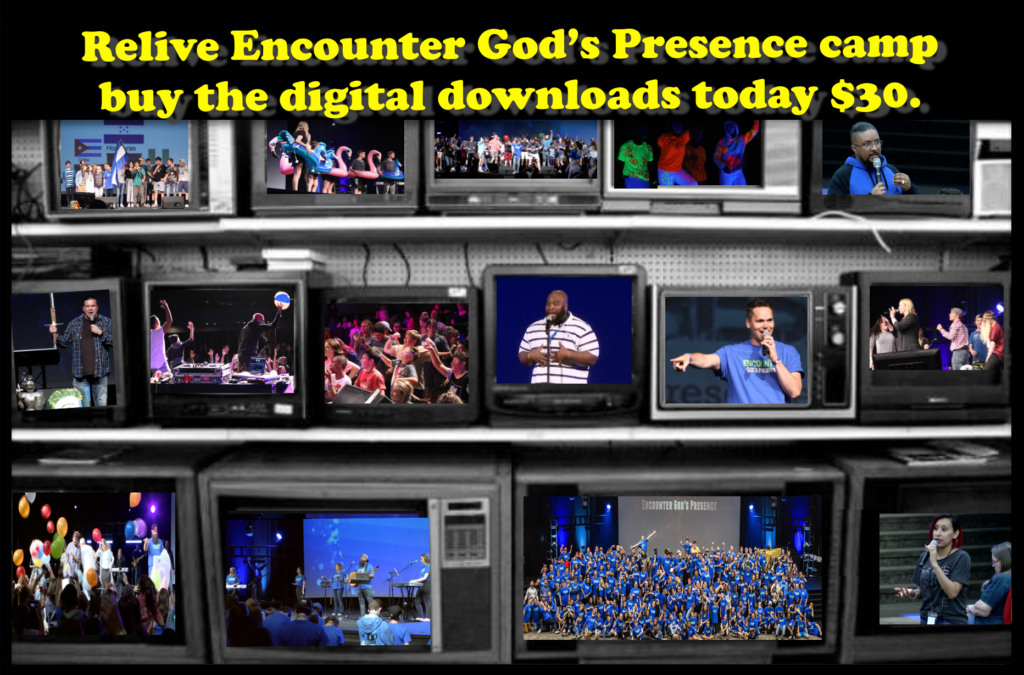 Get EGP camp 2022 (or other year's) digital footage for only $30 through the options below. Relive what God did at Encounter God's Presence Camp. Get all the main camp sessions, workshops in main auditorium, worship times with Heidi & the EGP band, ministry, session with personal prophetic words, GF Soldier's spoken words, Jermaine & Paul the rappers, the After After Party Taco Bell Olympics and Transform DJ's dance party for Jesus, the daily EGP recap videos and the soon to be release overview video and more. Messages from persecuted Christian Esther from China, Ronnie Gonzalez, Josh Lewis, Lance Brown, Shannon Pickard, Paul & Yuri and Jason & Heidi Williams. Along with some of the workshops in the main sessions like Healthy Use of Spiritual Gifts (like the prophetic), Heidi & worship band's workshops and the personal prophetic words and prophetic paintings.
After you pay please email us at EncounterGodsPresence@gmail.com your first & last name, your church and one email account all the footage will be accessed from.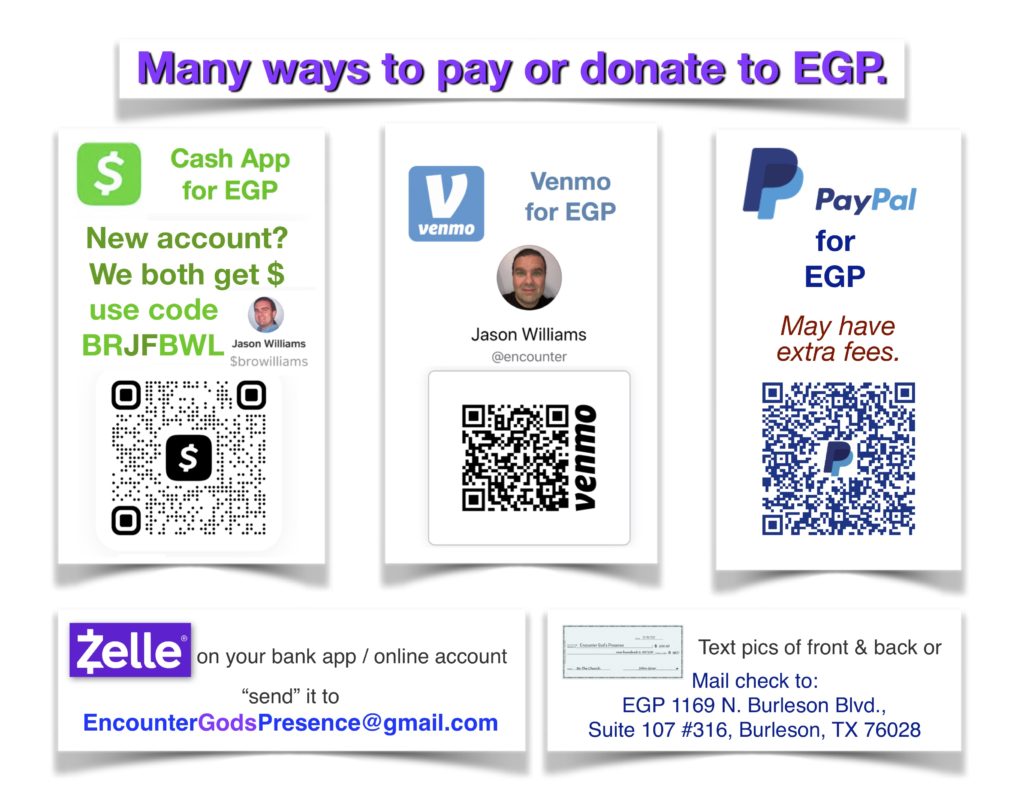 .
Older EGP camps 2015 to 2012 may be available on DVD's. Email for this special request.