Here at the EGP merch store you can find many ways to encourage others to "Encounter God's Presence". You'll find over 30 different EGP shirts, beanies, cinch bags, EGP armbands & EGP stickers. We now have some black, light pink & light blue hoodies.
NOTE: We have sold a lot merch at recent events so we have limited selection of sizes. Inventory on here has not been updated lately so you will need to contact us about possible sizes before you place an order.

EGP 2019 – buy all the digital downloads for only $30 here…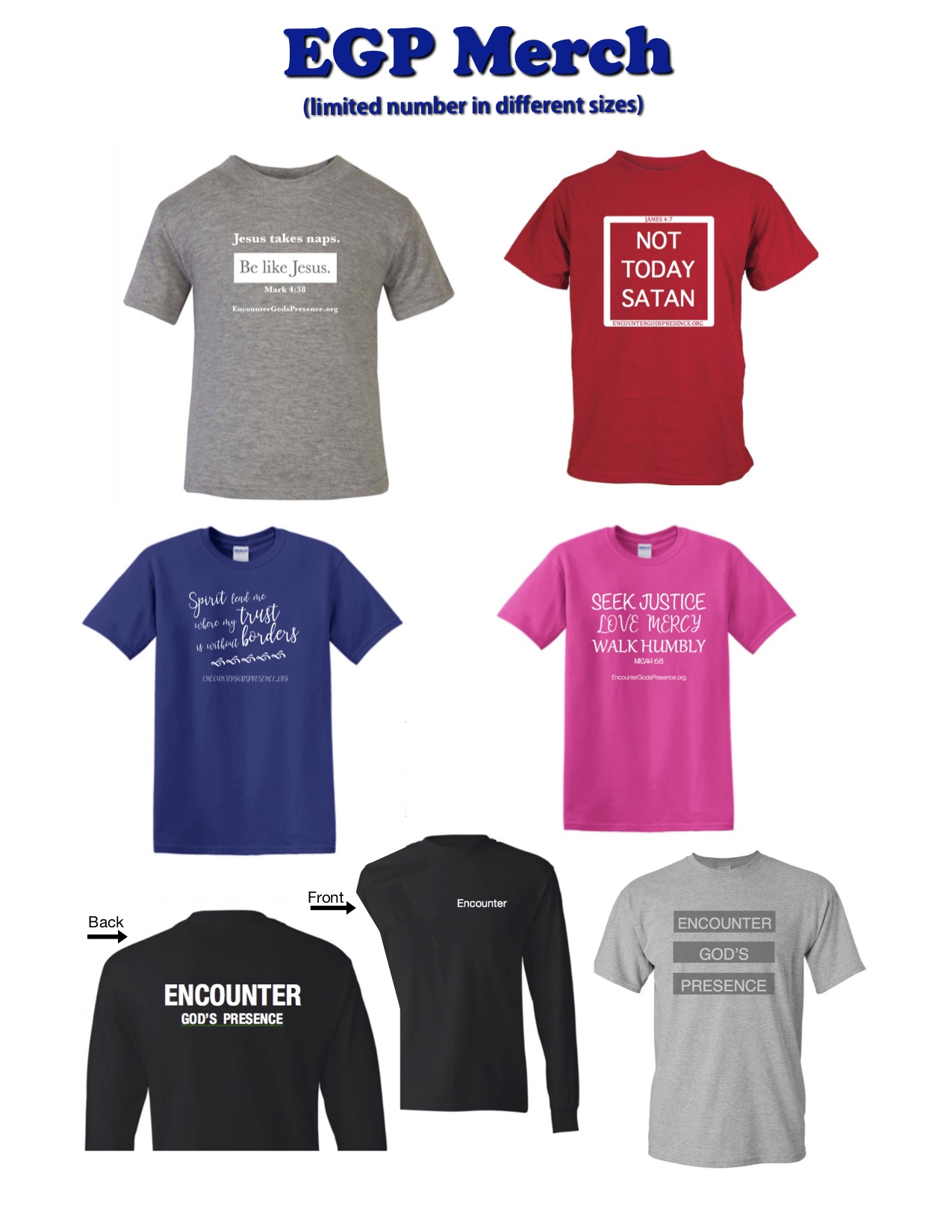 .
See more merch below…
**********    **********   *********
b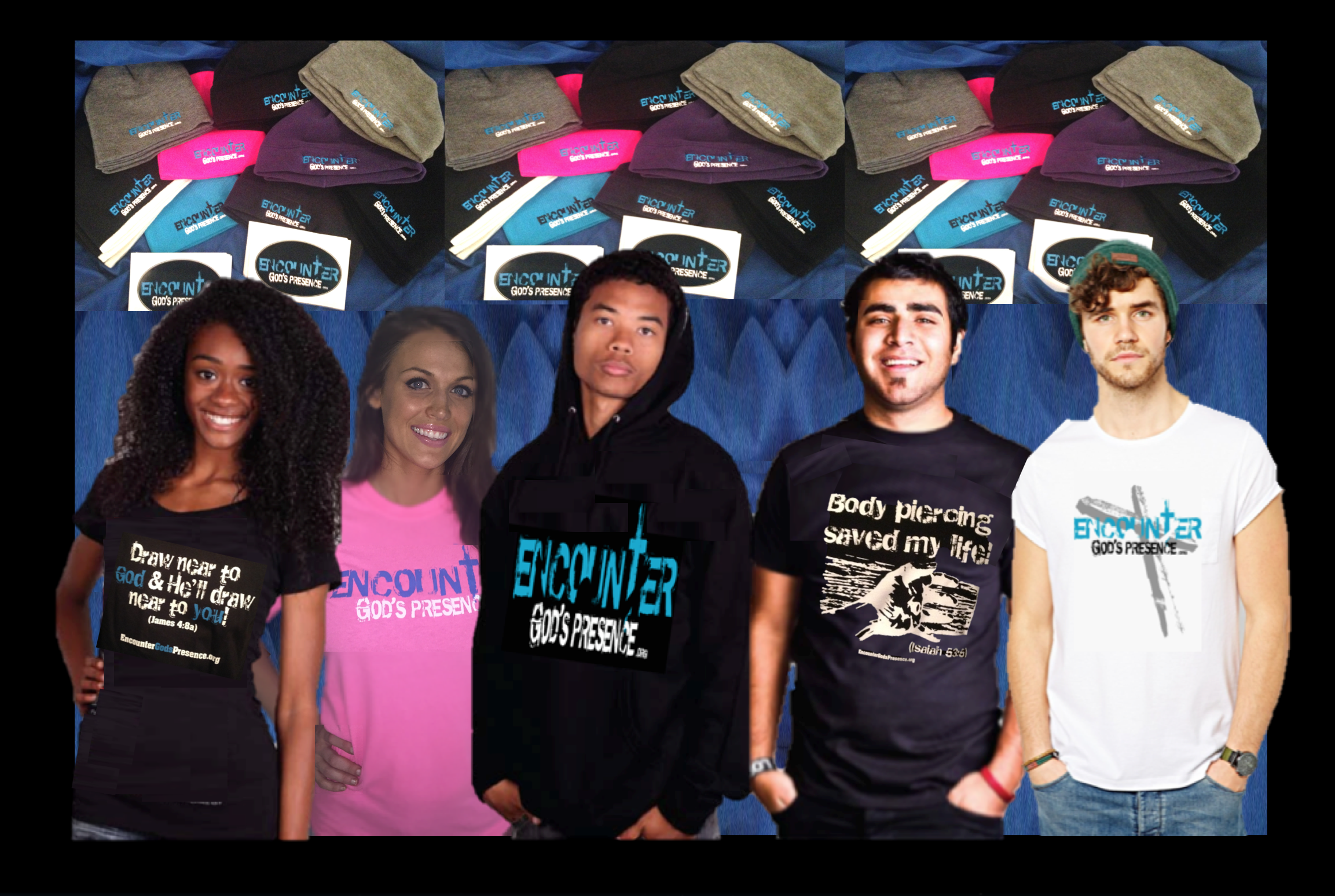 .
.
Buy footage from the 2017 Servant Leadership Retreat for only $12. The link will be emailed to you to have a variety of digital video footage. Clips will include the prophetic words from Paul & Yuri Huntington and Jeff & MK Chapman, sessions of Dr. Robb Brewer, Jason Williams & Shannon Pickard & times of worship with Heidi Williams & EGP worship band.
"Body Piercing" – black color shirt (black or tan shirt)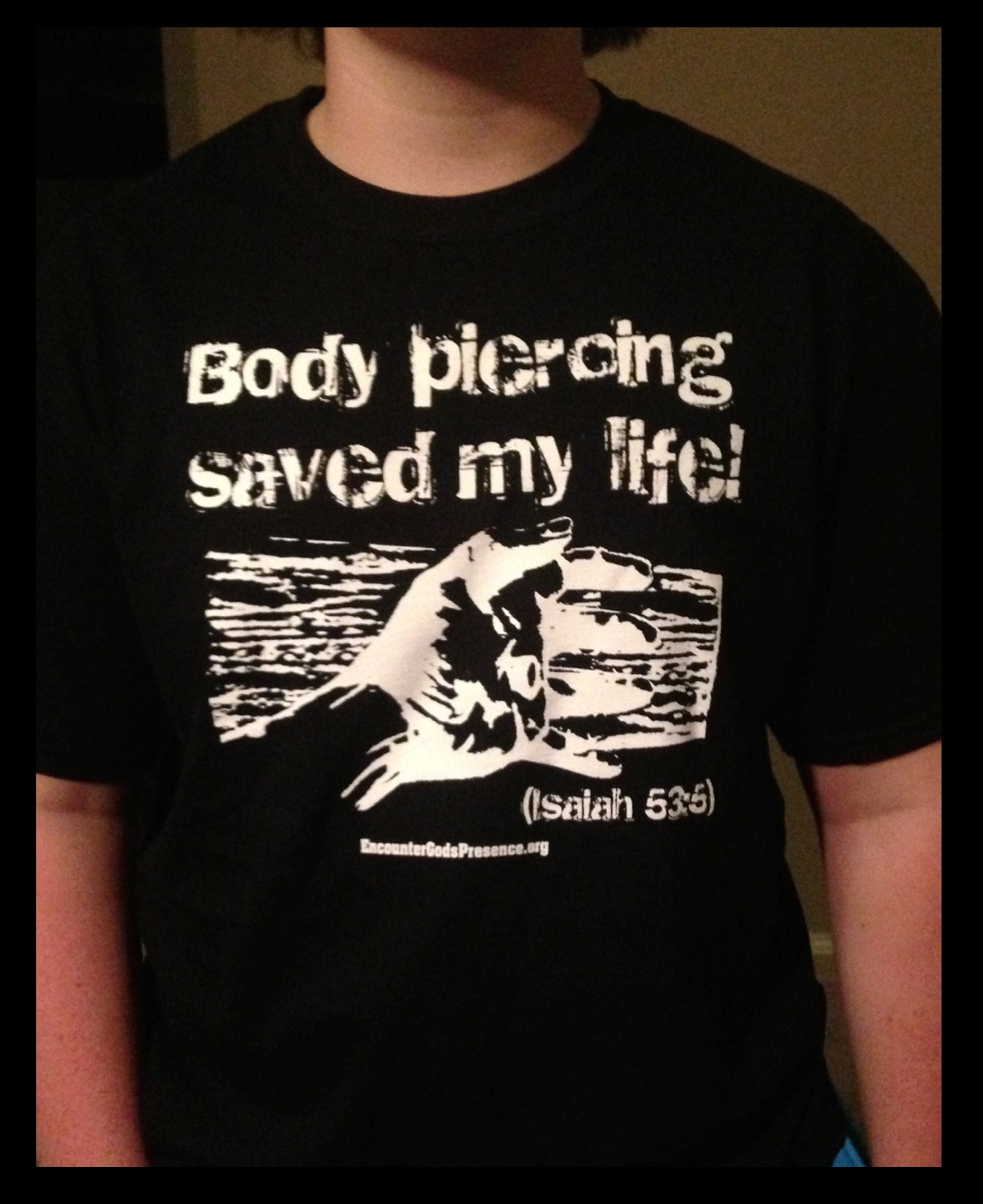 "Body Piercing" – TAN color shirt
EGP logo – pink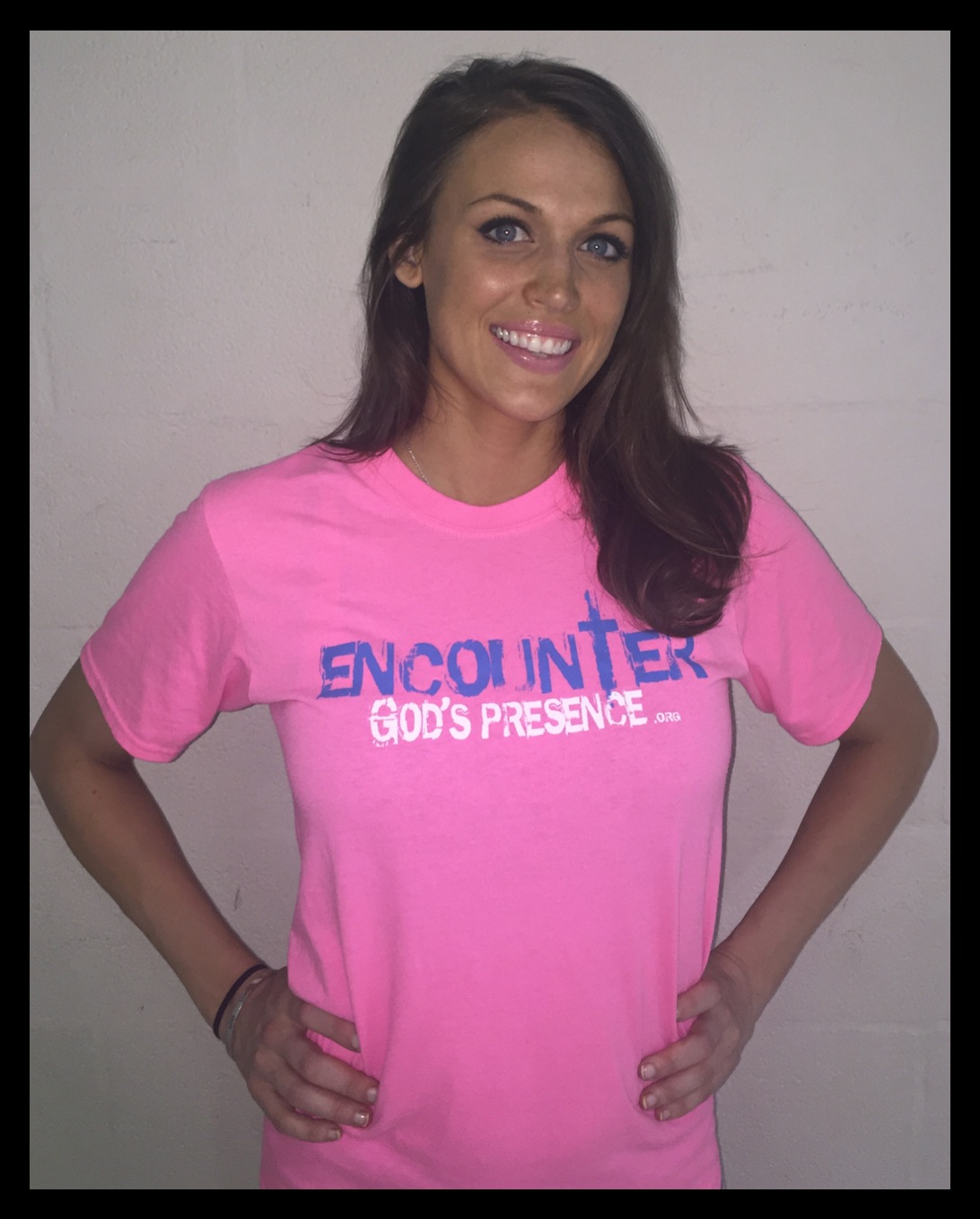 EGP logo – sapphire blue shirt
EGP logo – black shirt
EGP logo – purple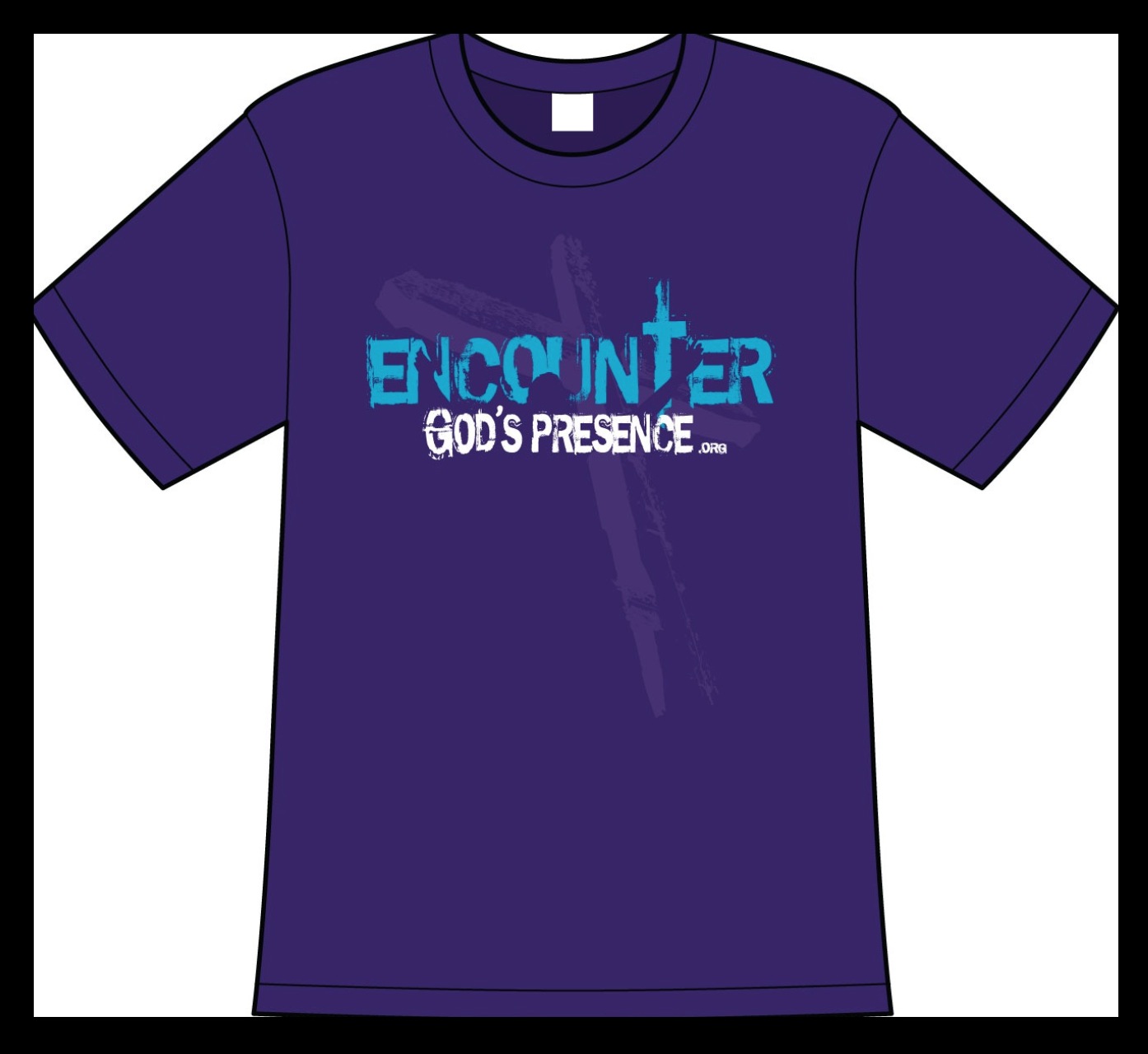 "Draw Near" (black or tan shirt)