Churches and ministries can invite Encounter God's Presence ministries out to lead events that are geared towards adults, or youth and/or the whole family. For example, like a city-wide youth rally, Nights of Worship for all ages, lead worship and/or share multi-media message in main services.  Some churches have us out each year for a weekend, to do something specifically for the youth on a Sat. night and than have us lead the worship and message for the Sun. morning services. We are totally flexible to what your needs are.
If you need more details please

 contact us.

Past promo videos & flyers for many events are below but upcoming events are kept current more on Facebook, Instagram & Twitter.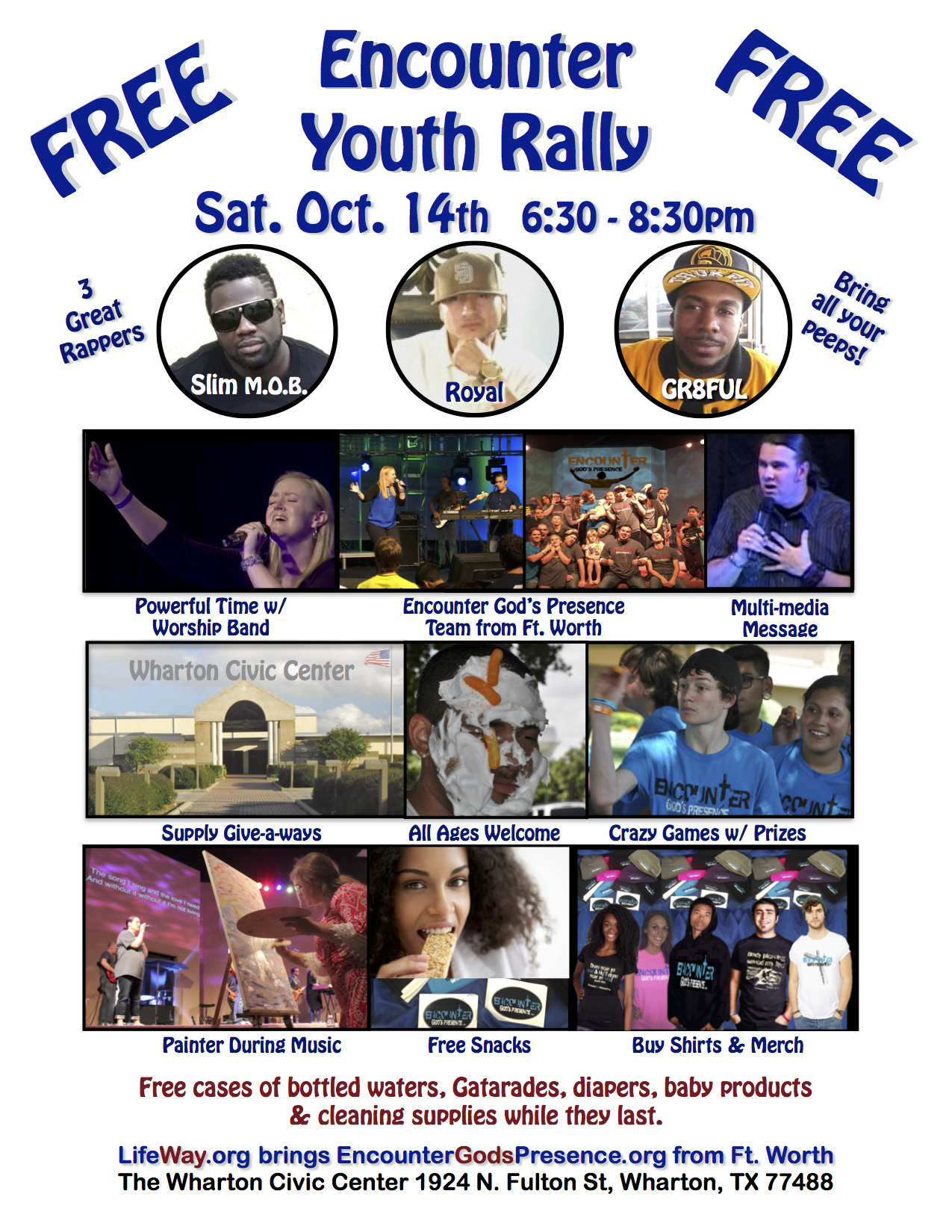 2017 has already been full with two retreats, Nights of worship and other events. Next up is April 22nd. See flyer below. Promo video coming soon.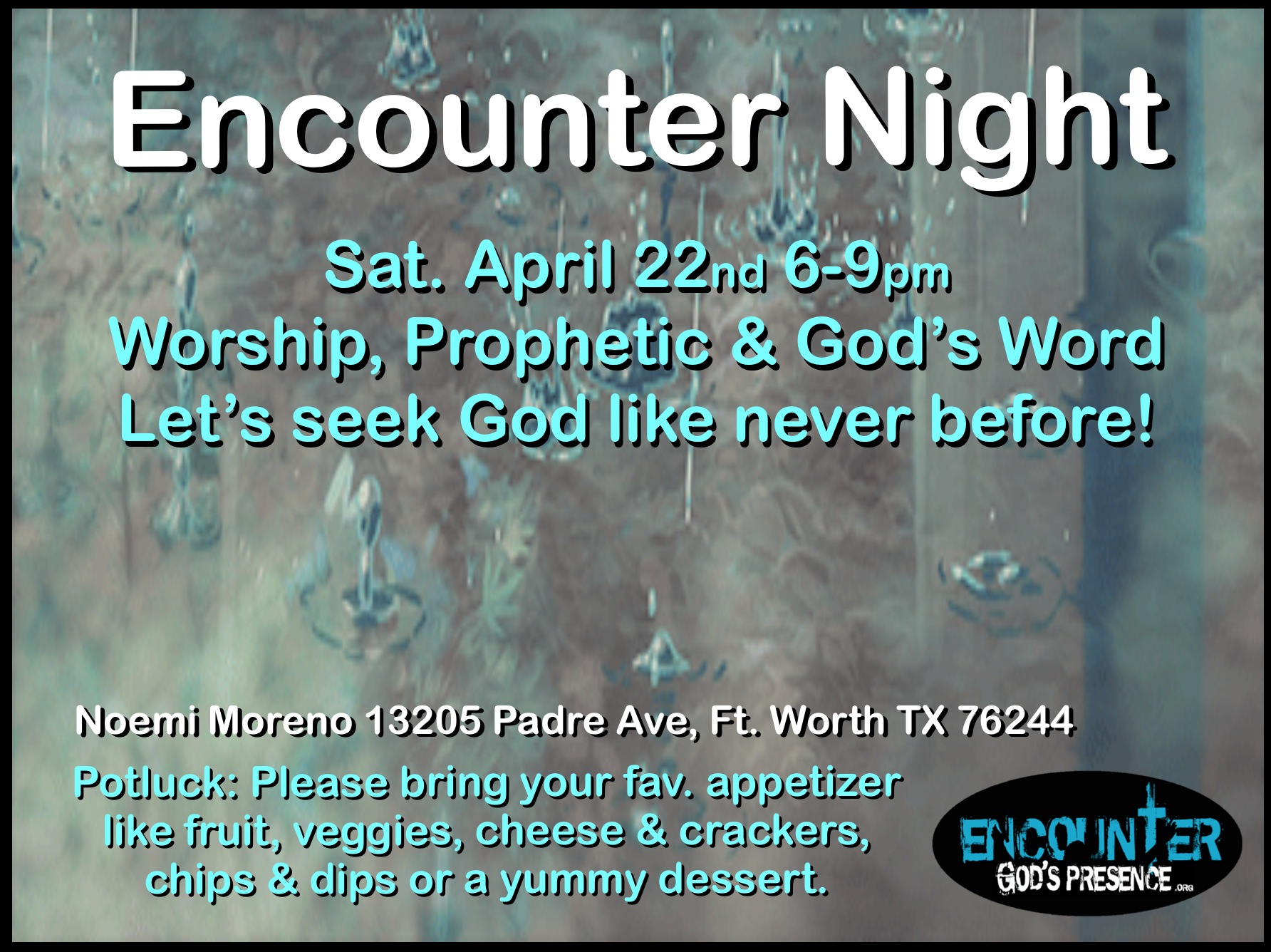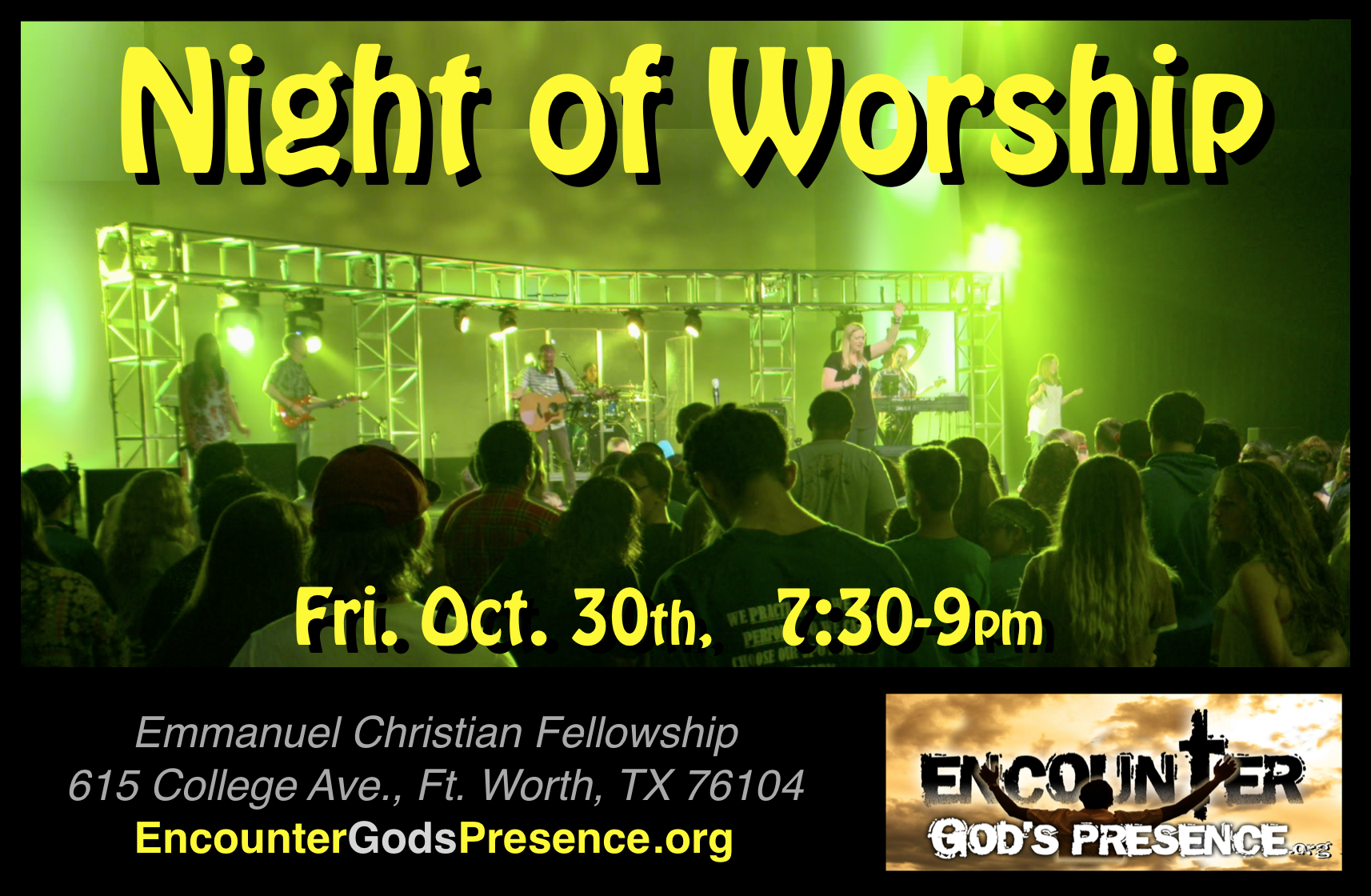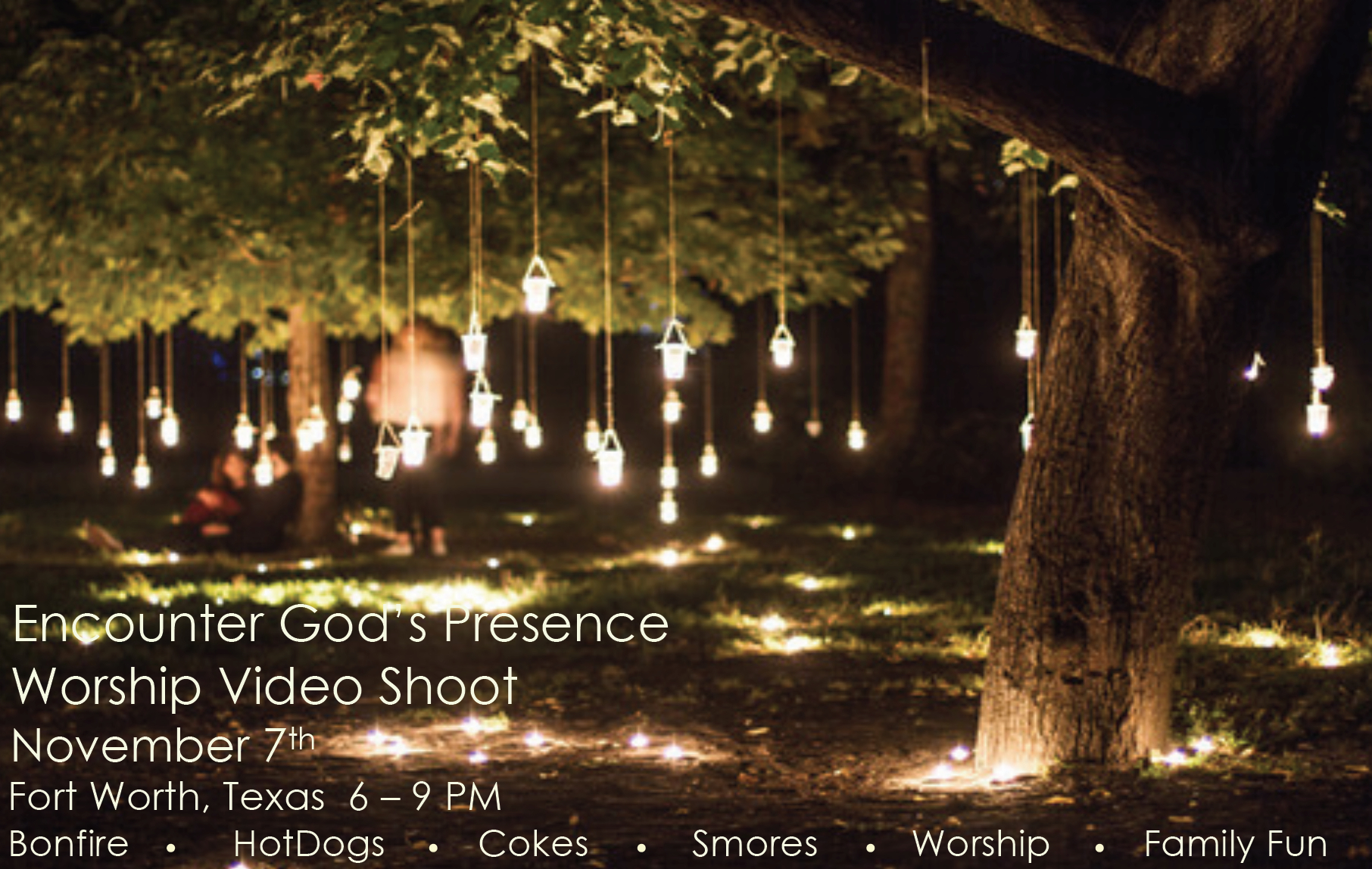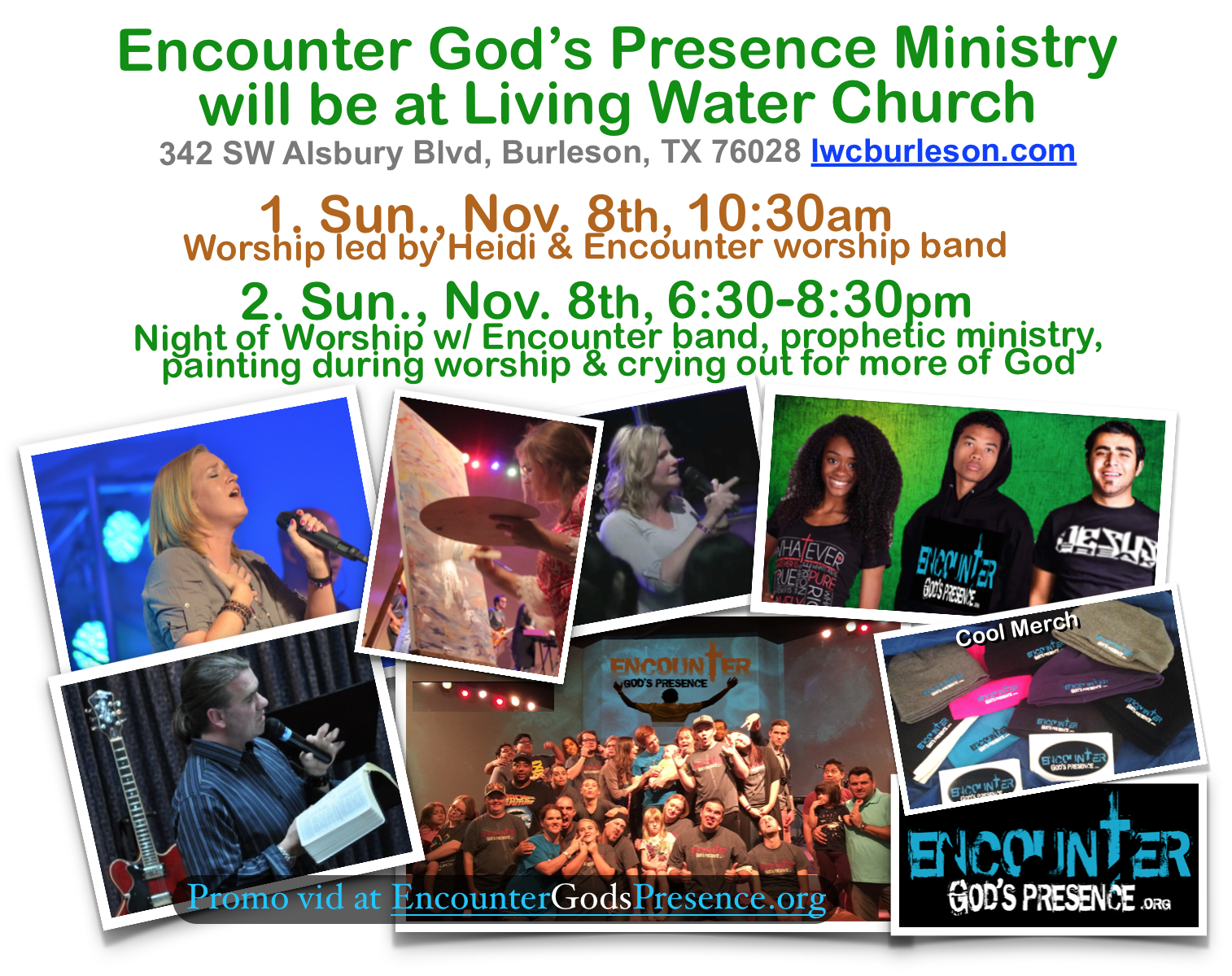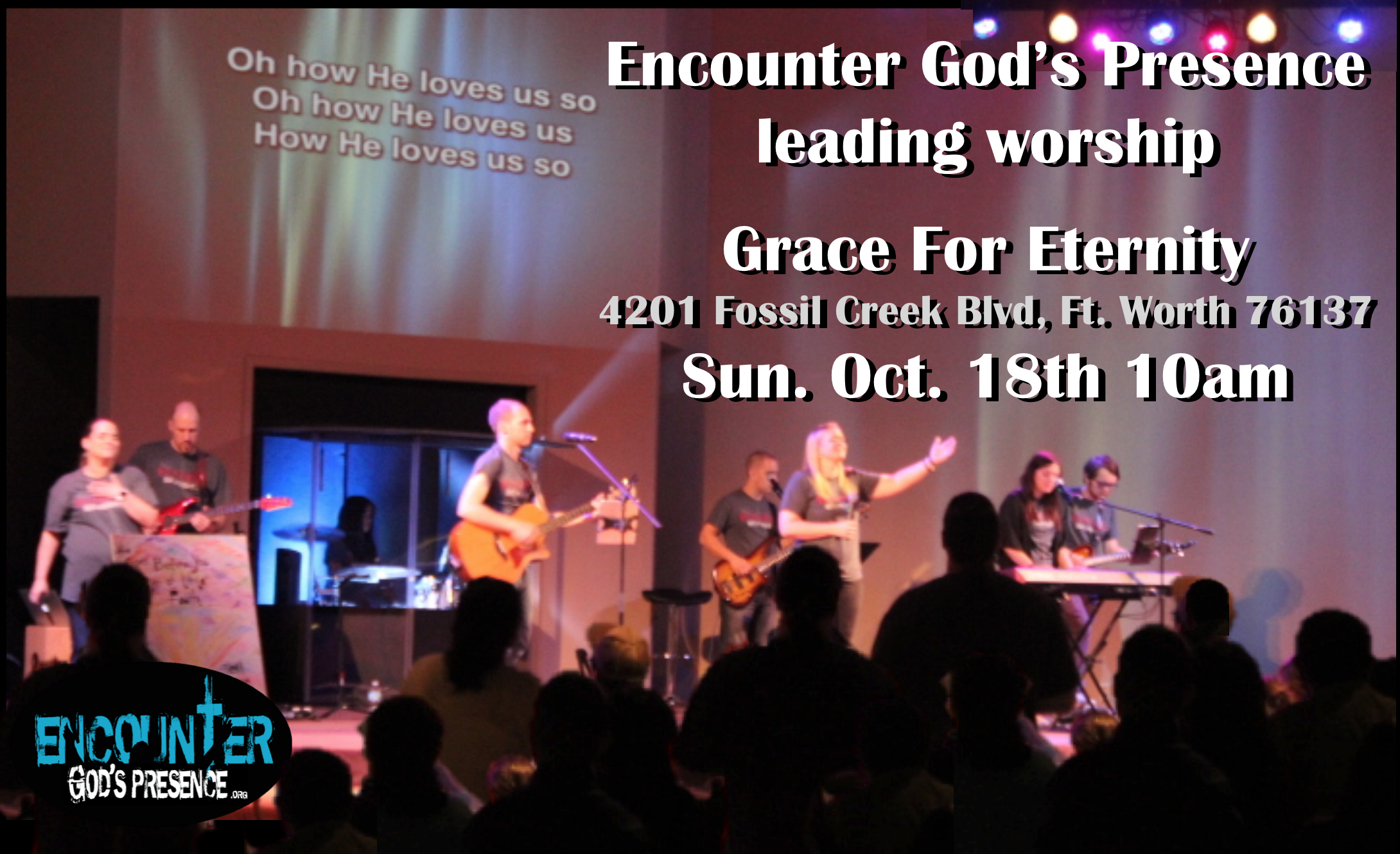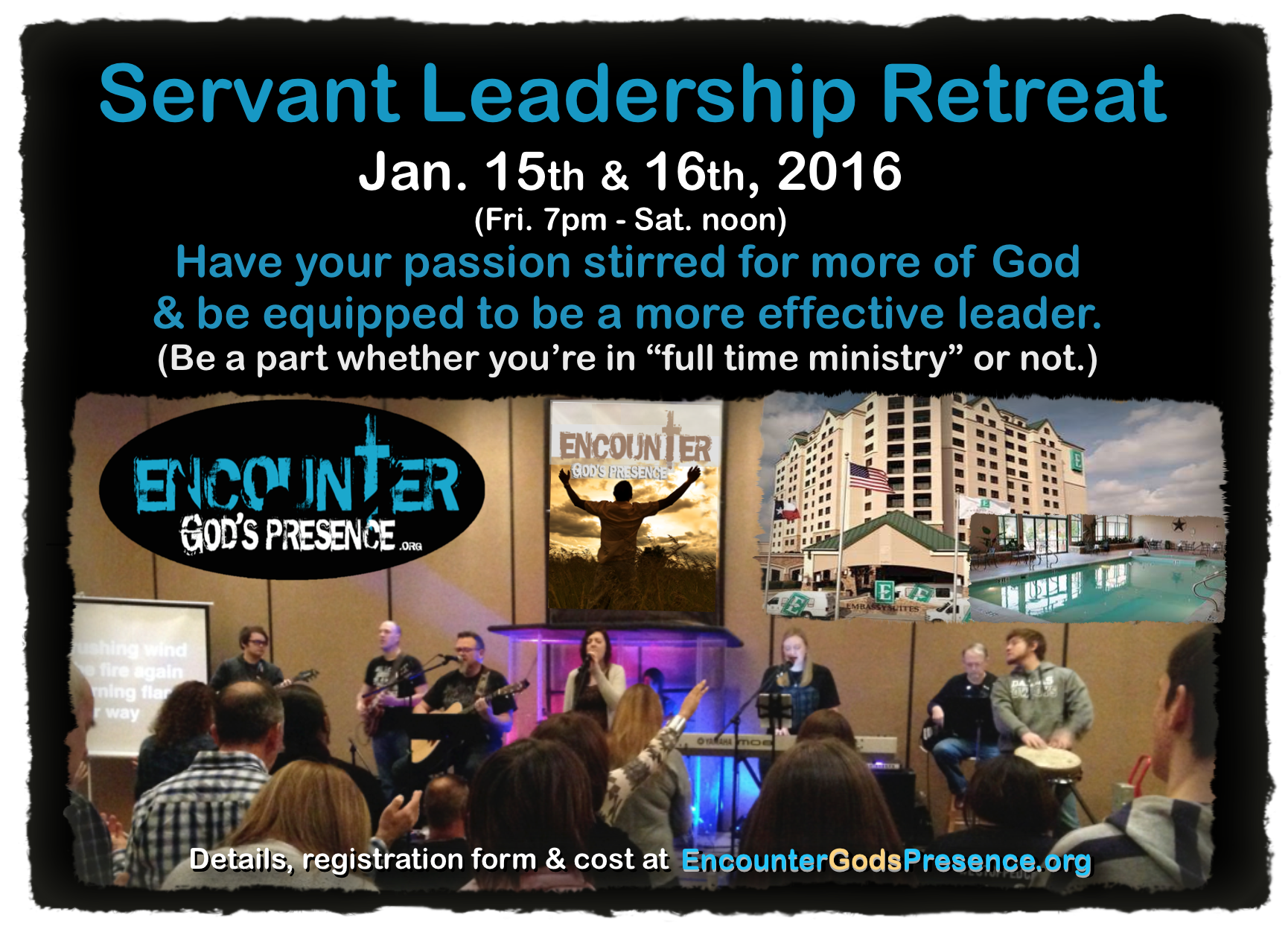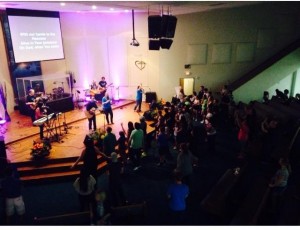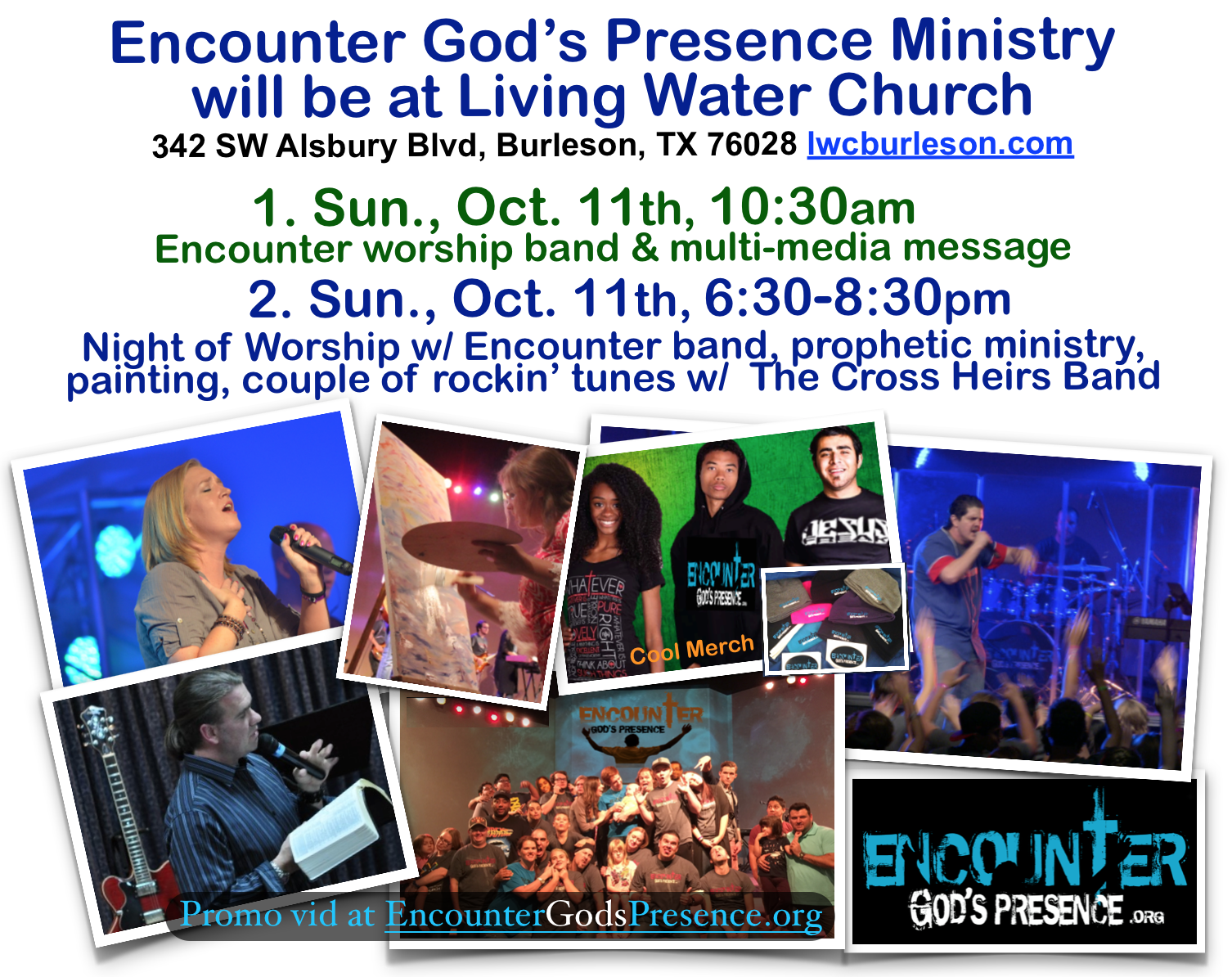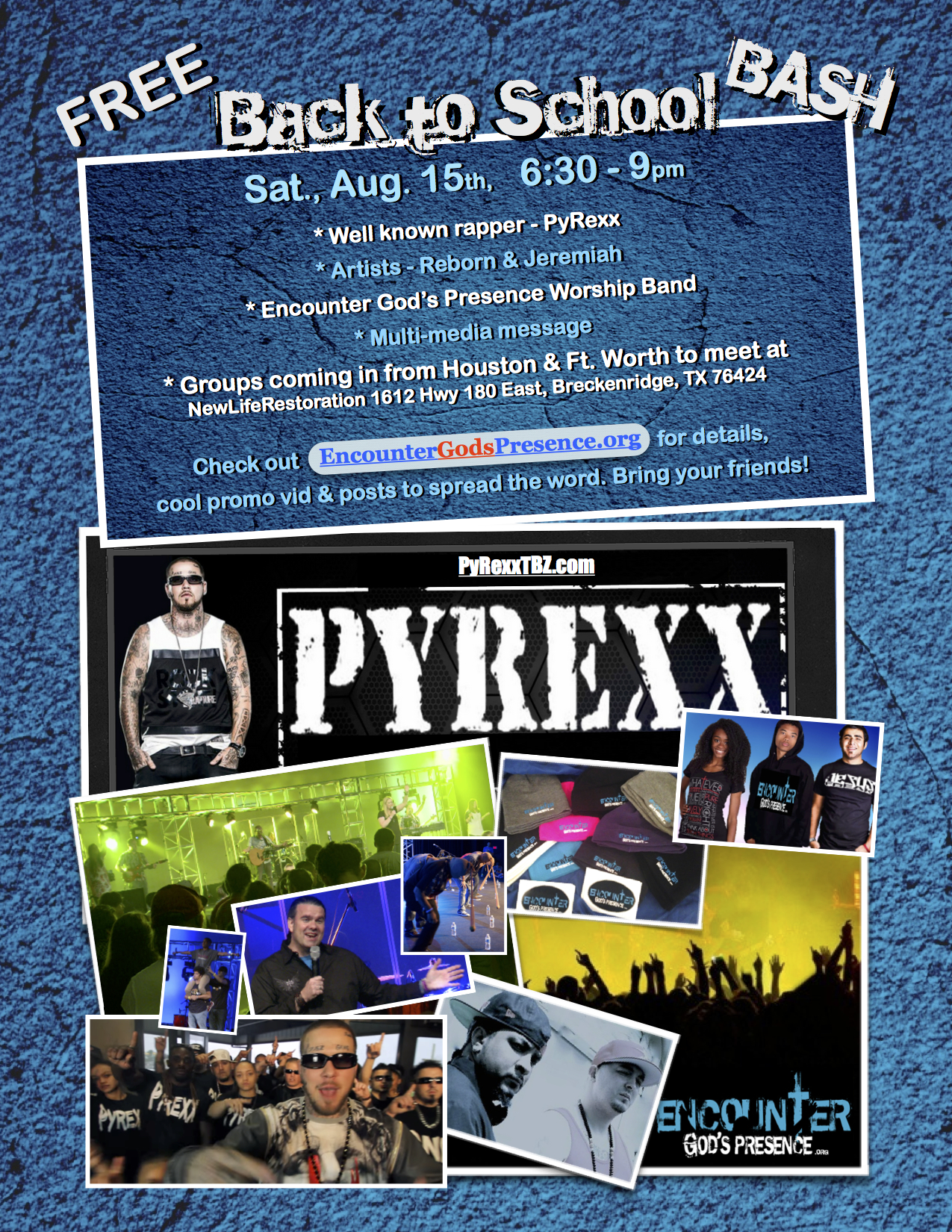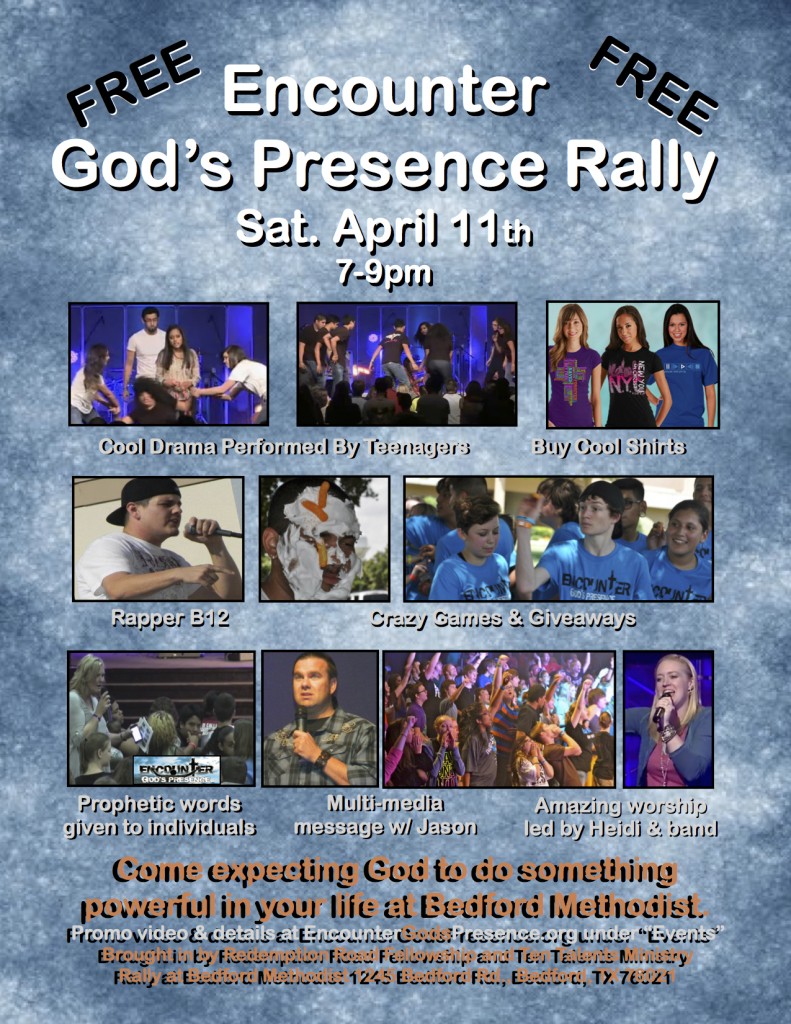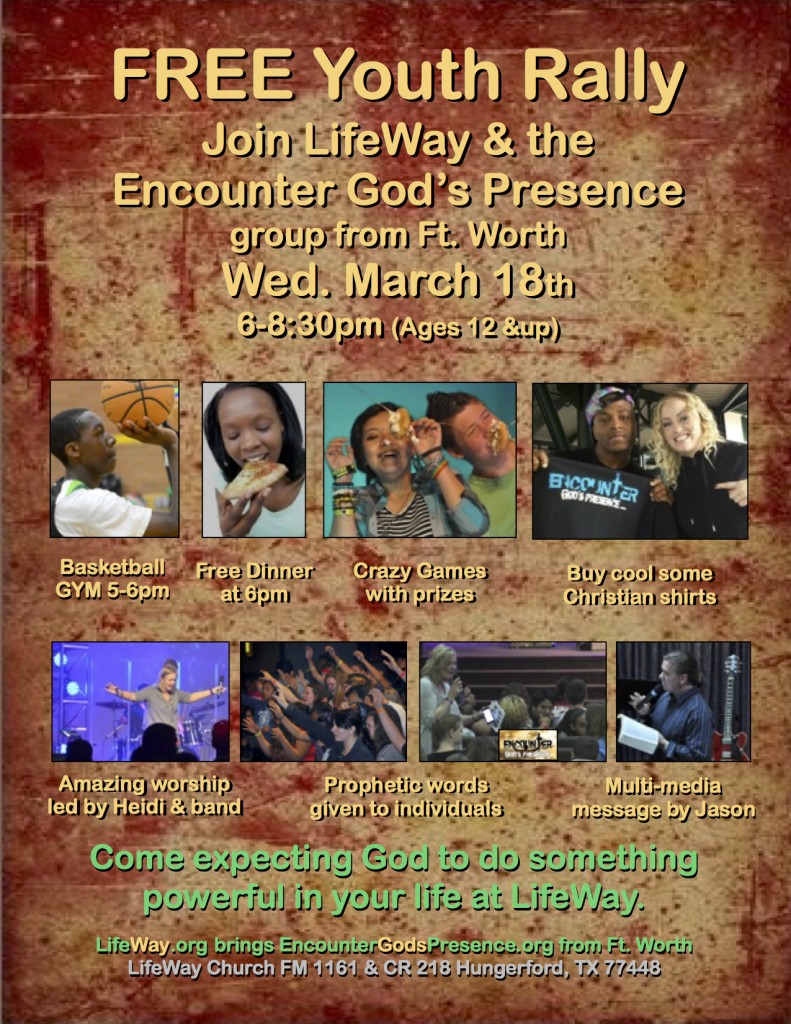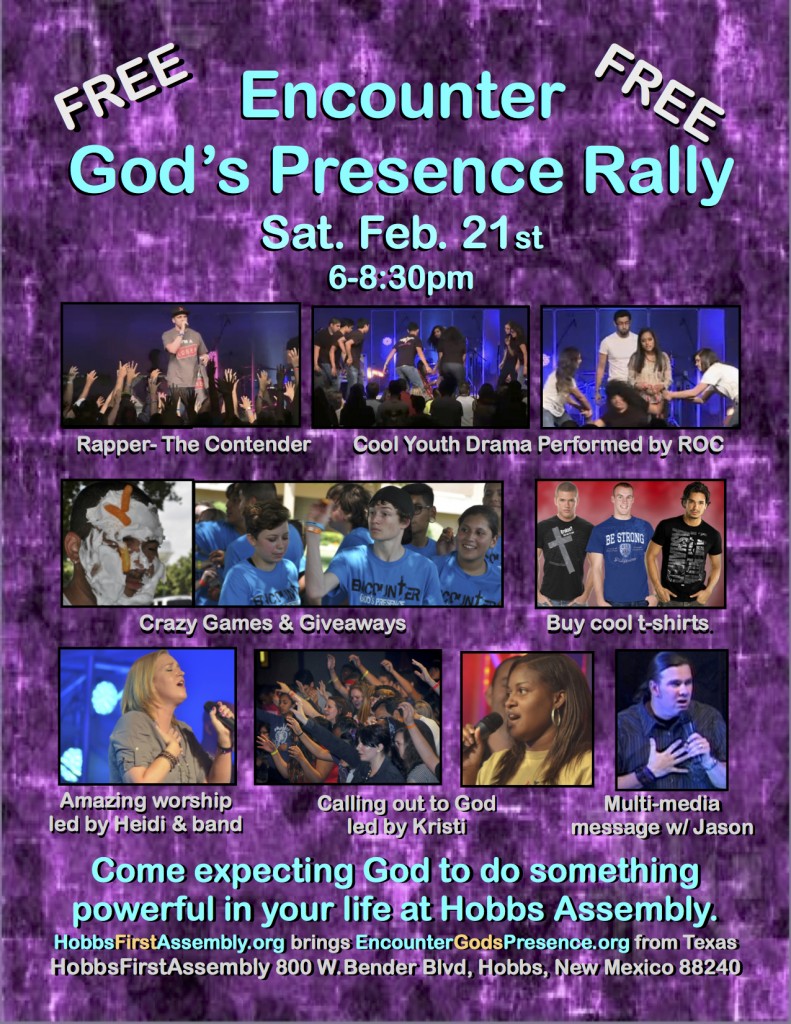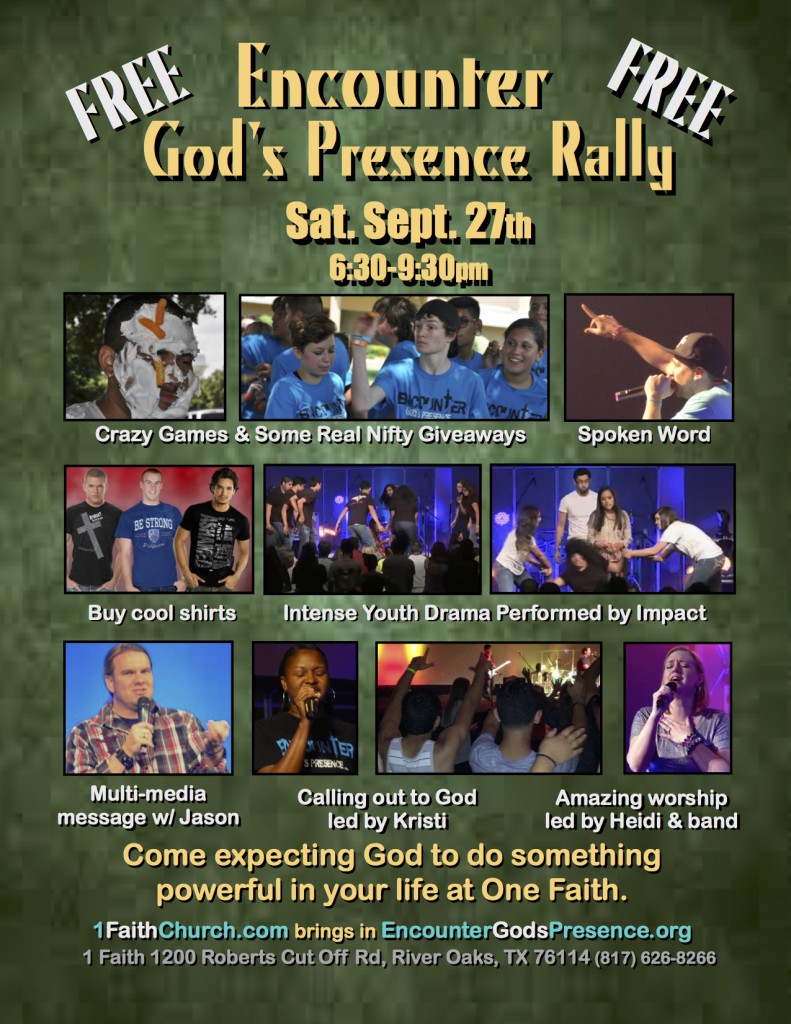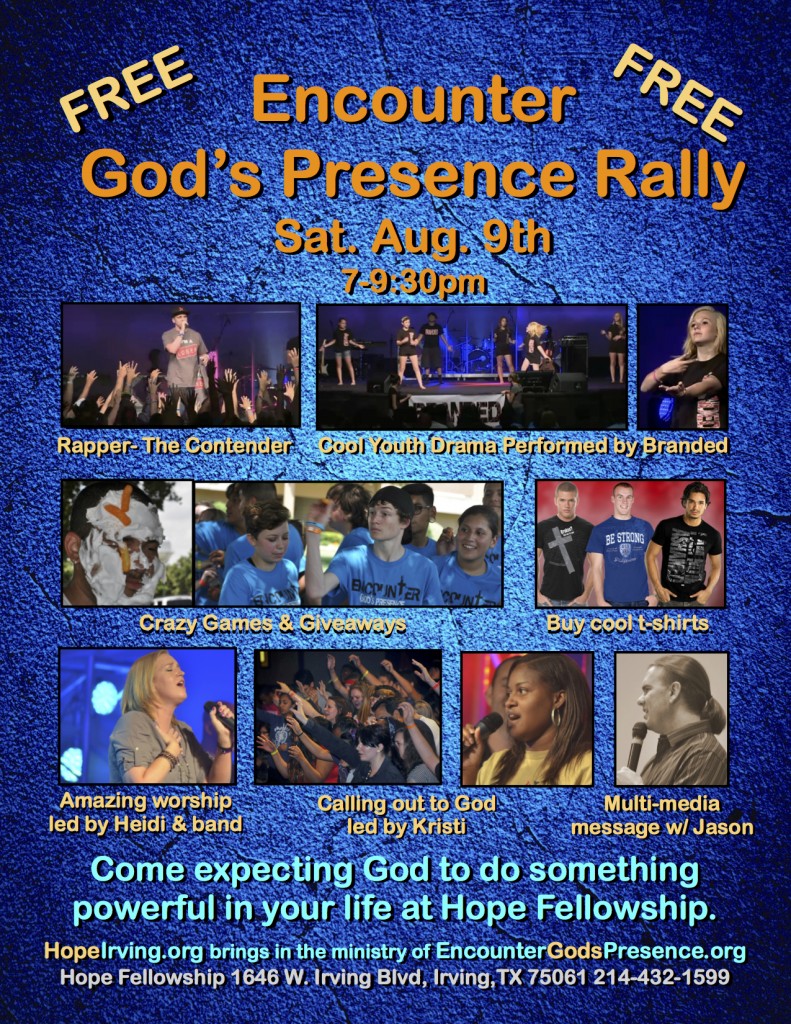 —–     —–     —–     —–     —–     —–     —–     —–     —–     —–     —–     —–     —–     —–    —–    —–    —–    —–    —–    —–    —–
Encounter God's Presence                                                                                                                                                                                                                                                                     1169 N. Burleson Blvd.
Suite 107 #316, Burleson, TX 76028                                                                                                                                                                                                             EncounterGodsPresence@gmail.com
"Encounter God's Presence" is a non-profit, 501 (C)(3) organization.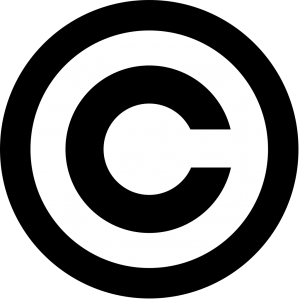 Encounter God's Presence