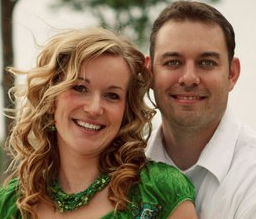 Shawn Brann has been the Assistant Chaplain for the Dallas Cowboys and the Head Chaplin for the Dallas Vigilantes  (Arena Football League) for ten years. He always brings some great pro athletes to share at camp. Shawn is the Dean of Students at The Kings University at Gateway Church. He is also an international speaker at churches and youth conferences.
Shawn is the President and Founder of Teen Unite, a Christian youth organization that brings churches in local cities together in unity for Teen Unite evangelistic events.  Shawn's goal is to see the Christian youth of this generation uniting as one, in order to reach their cities with the message of Jesus Christ.
In his sophomore year in high school, Shawn became discontent with his life and began to seeking God through prayer and reading the Bible. One night, as Shawn cried out in prayer, he experienced a life-changing encounter with Christ. Since that time, Shawn has passionately pursued a closer relationship with Christ, and dedicated his life to reaching others with the Gospel.
In the 14 years since that life-changing night, Shawn has been blessed with being able to go to Bible College, where he earned his Associates of Arts Degree in Pastoral Ministry, his Bachelor of Arts in Professional Studies of the Bible, and his Master's Degree in Business Administration (MBA). Shawn has been a Youth Pastor in both Texas and Iowa, leading hundreds of teenagers into a passionate relationship with Christ and experiencing exponential growth.  Shawn has preached in most of the states and throughout the world in countries like Africa, Brazil, Mexico, the Marshall Islands, and Israel. Shawn was mentored for several years by John Weber, Chaplain of the Dallas Cowboys, until John's death in 2007.
Shawn and Tanja got married in the summer of 2011. She is on staff at Gateway Church in Southlake, and she and Shawn reside in the Dallas/Fort Worth area.
---
---