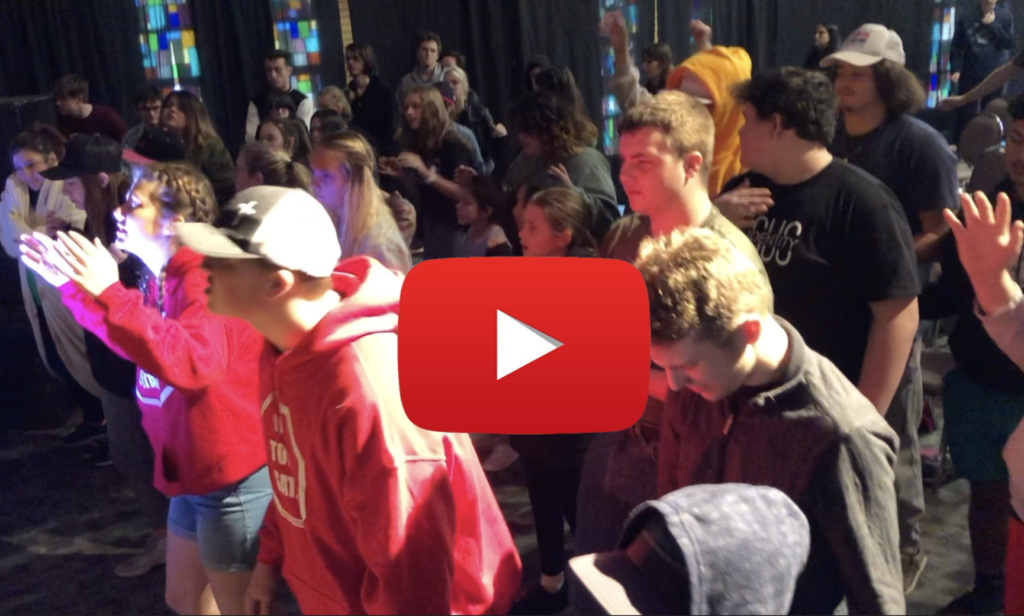 Overview video for Spring Break Retreat will be fixed and up soon. Please check back later.
Overview video will be back up soon. There are many pictures you can check out at the button below.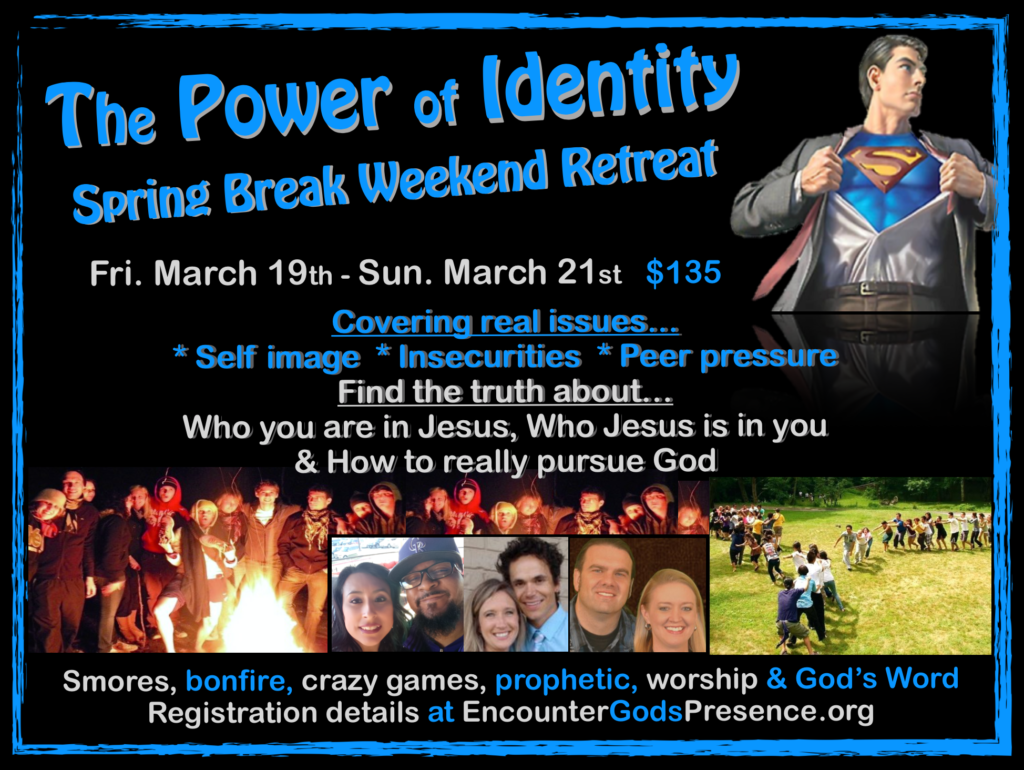 Check out the overview video of our past Spring Break Retreat.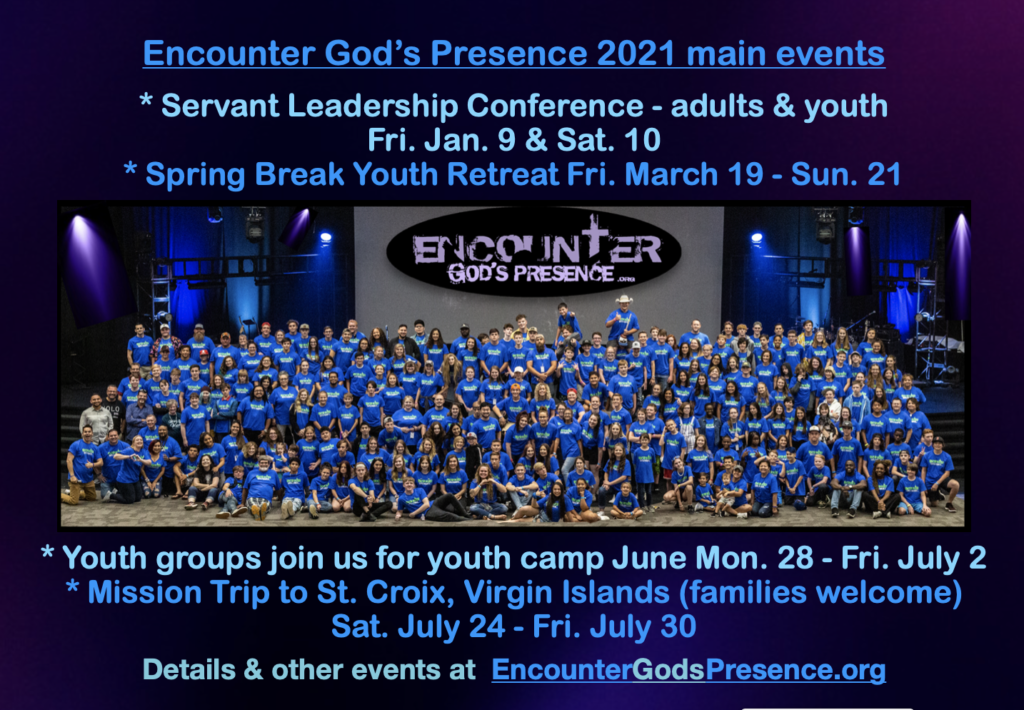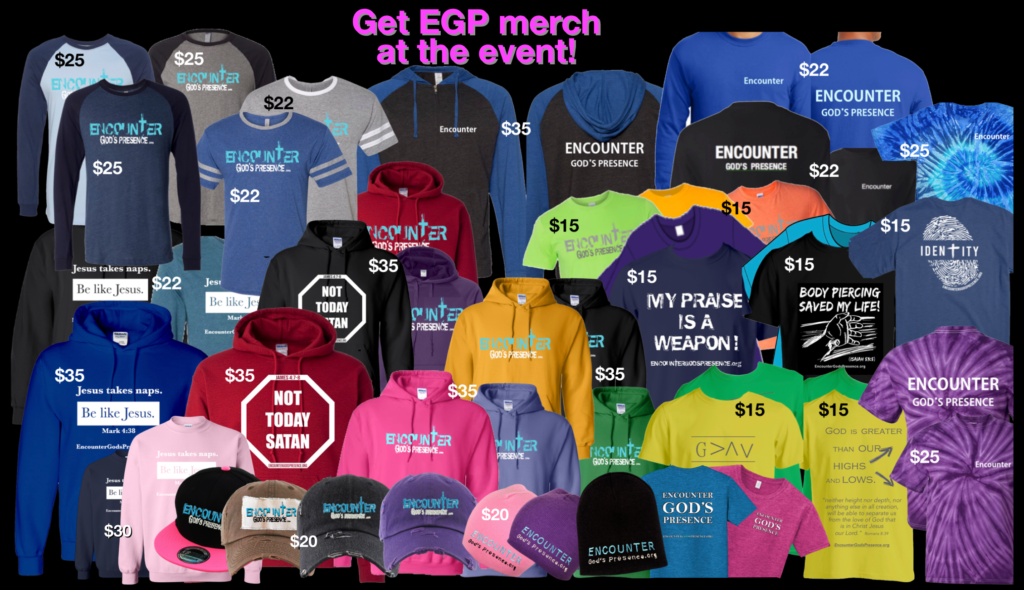 Youth groups find out from your youth pastors when your church meets up and returns for the Spring Break Retreat. (Many arrive at Mt. Lebanon Fri. around 4pm and leave there Sun. around 3pm.) Our main sessions will be here at Patton Chapel at Mt. Lebanon 1701 Texas Plume Road, Cedar Hill, Texas 75104.
OpenDoor, New Life Church, Revive Church and Grace Formed please check with your youth pastors for your meeting times.
Non-transferable: In 2020, we were able to transfer funds over for EGP summer camp but that was only because the spring break retreat was cancelled due to covid. For 2021, all payments are non-refundable and non-transferable. Note – Mt. Lebanon informed us that they are unable to offer the zip-lining option this year so we will be doing other fun activities in place of this.


Pay options are… Venmo, Zelle, Cash App, check to "EGP" or cash.
If using debit/credit through The Square or if paying through PayPal extra to cover fees.
Below are a variety of ways for you to make your non-refundable payments.
** Venmo app (QR Code here)
** The Cash app (QR Code here)
** Zelle on your bank app / online account "send" it to EncounterGodsPresence@gmail.com
** Check – You could send us a picture of front and back of your check via email or text (or send it snail mail.) Made out "EGP".
** PayPal options below. (Some have extra PP fees. You do not have to have a PayPal account if you're using with a credit or debit card. Extra to cover fees).