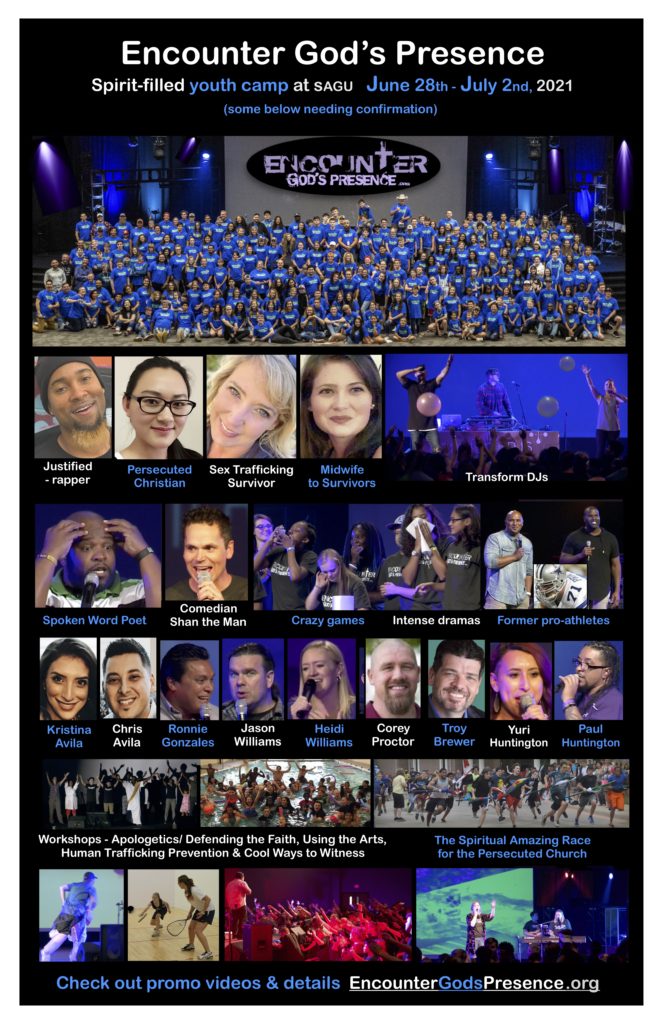 ---
E.G.P. Camp is a 5 day/4 night Spirit-filled experience geared towards Jr. High and High School age (some churches consider that as early as 6th grade or 12 years old and then up to graduating seniors).
Camp is $270
per person plus your church may need to charge your people some extra for any travel & other expenses.
(It's the same cost for teenage camper and adult worker.)
Please understand spots are on a… First come, first serve basis.
Make sure to check out our past

 promo videos

and contact us so we can send you the promo packet for your group. $50 deposits are due on Fri., March 15th, 2021. Camp will be at

Southwestern Assemblies of God University

in Waxahachie, Texas.
Youth groups show up at S.A.G.U.

 

on Mon. afternoon, have dinner, then our night session kicks off our camp together and goes to breakfast on Friday morning.
NOTE – We understanding that we have all been in some uncharted territories with everything surrounding the Covid-19 issues. This along with the needed date change may also effect certain artist's and speaker's availability. Everyone's health & safety is a high priority, we will have standards in place and even the sleeping arrangements will typically be only 2 or 3 people per dorm.

We are bringing with us a National Registered Emergency Medical Technician to keep an eye on everyone

. 

Daily health check
For some reason, if S.A.G.U. or the government has us cancel, we would be refunding payments, so no worries. 
Youth groups will need to schedule arrival check-in time for that Mon. between 2 – 4pm. Individuals who will be with EGP Student Ministries should arrive at 4:30pm.
Contact Us if you want more camp details and to confirm opens spots. We have a promo packet with posters, links to the online promo videos and a detailed letter to send your church.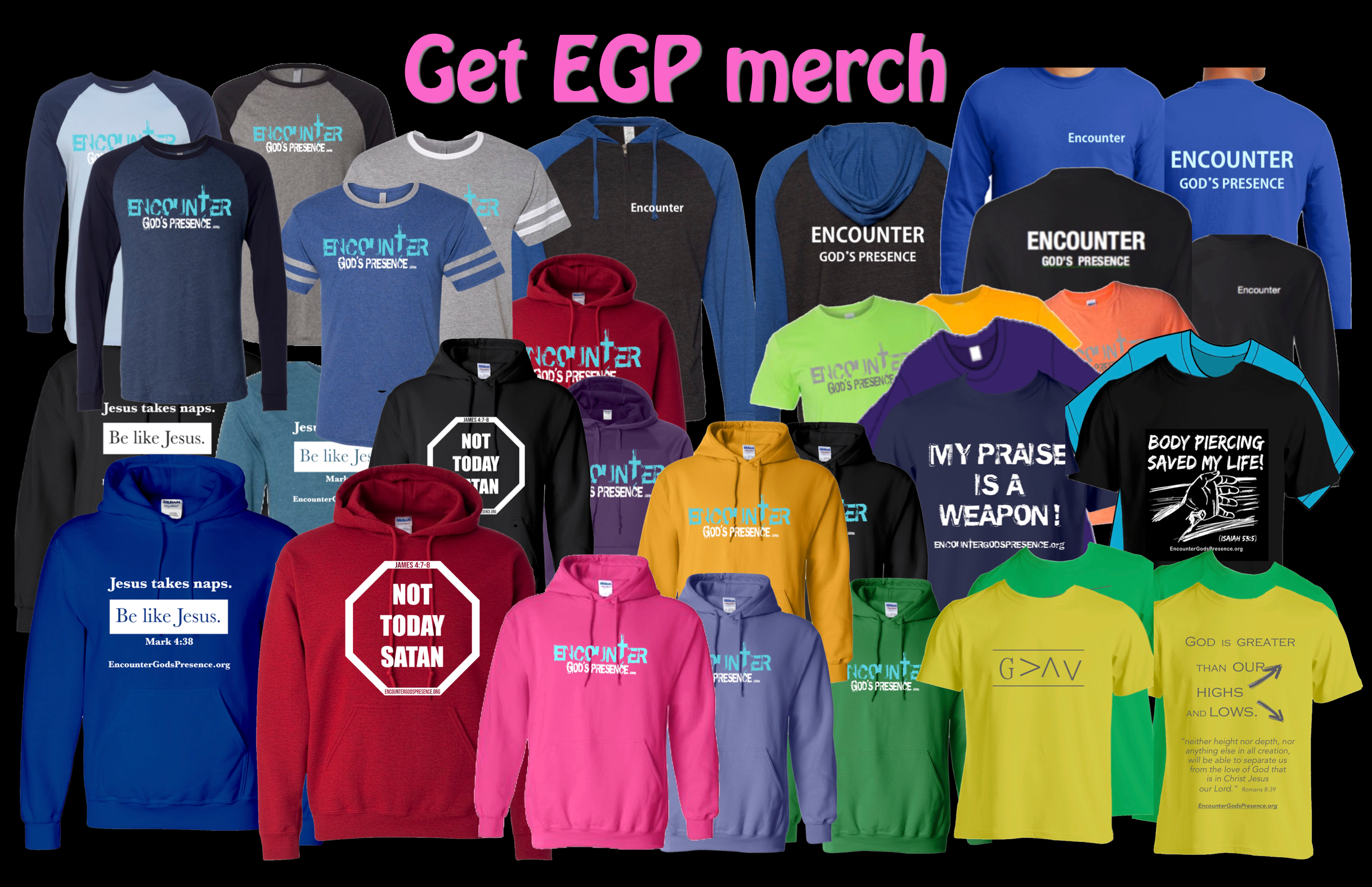 Check out the below overview of one of our past camps!
Relive past EGP Camps by getting all the footage…
Encounter God's Presence 1169 N. Burleson Blvd.
Suite 107 #316, Burleson, TX 76028 EncounterGodsPresence@gmail.com
"Encounter God's Presence" is a non-profit, 501 (C)(3) organization.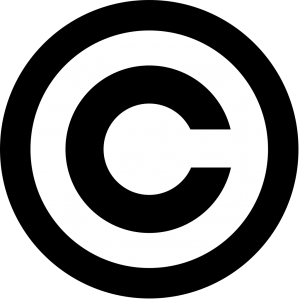 Encounter God's Presence