2015 Servant Leadership Retreat Testimonies
2014 Servant Leadership Retreat Testimonies 
Listen to Servant Leadership Retreat Audio Sessions
---
2013 Servant Leadership Retreat Testimonies
This past weekend at the conference was very refreshing for both the youth team and myself.  It was a good weekend to get away from home and bond as a leadership team.  Having unity as a leadership team is vital, and this weekend took us to the next step in achieving more of that unity.  The word that was brought was great, particularly on Saturday.  I respect and enjoyed the knowledge that was shared by the various speakers.  The story shared by Jim about Lilly was incredibly inspiring.  I enjoyed the passion by all of the different speakers and what each of them had to bring to the table.  The whole weekend challenged me, confirmed some things the Lord has been speaking to me and encouraged me to move forward in what God has for our youth group.  The worship was one of the best parts.  I always love coming together with other believers and bringing adoration to the King.  Thank you for the time of refreshing and rejuvenation and for the gifts you gave all of the youth pastors – I am looking forward to reading the two books you gave us.  God bless everyone who was involved and Jason and Heidi for putting all of this together.- Rachel
My wife and I had an amazing time at the retreat, a few weeks before we were given a word from our associate pastor to take time away to receive from God and spend time together without our son. The Encounter retreat was exactly what we needed. We received direction from God for our youth group and the personal words we were given from other people at the retreat gave us confirmation of everything we heard. Awesome retreat, and I would recommend every youth pastor and leader to go next year. We all need that time, especially when your in leadership, to stop the busy schedule and just listen and receive from the Lord. – Drew
Hey guys, thanks so much for hosting us. I was inspired by a lot of the speakers. Lilly's story of coarse hit me in the face. It was awesome. But leave it to the Spirit to take the cake. Because the prophetic word I got the second day is what is going to change my coarse the most. It was right on and have me some new courage to step forward. And thanks for letting me play a little too, that was fun. – Jordan
Jason, Thanks for all the work you did in preparing for and executing a great setting for us to be encouraged.  We had a great time and heard some good teaching.  It was good to be away from the daily grind and just listening to the voice of God.  Thanks again. – Jim R.
I was only able to attend the Saturday morning session, but even though my expectations were rather lofty, they were exceeded.  The worship was sweet and authentic, and the teachings and words in season were like drinking from the cool waters of a clear mountain spring.  I was refreshed, encouraged, and challenged to dig in deeper to see God's life and light shine through my life and ministry.  Thank you for obeying God to provide such a necessary event! – Jim M.
The retreat we had was a major blessing! It was a great way to start the new year. I've been wanting something like this for quite some time. It's always great to get away for just a little bit from the normal grind of a schedule!
I loved the fact that leaders from other churches came together with us. It was a wonderful thing to see and I believe the fellowship and how we were all on one accord is going to carry over to the Summer Camp. You could really feel the Spirit of God in worship! The worship team did a great job of ushering Him in.
The highlight for me was hearing Jim and Lily. I'm always eager to hear Jim's stories from Honduras, but this one was totally amazing!… To hear her speak and see the Spirit of God all on her was so encouraging. Just listening to them speak really puts things in perspective in regards to the Faith and how my "problems" are really nothing in comparison. She still exhibited the joy of the Lord while speaking about how hard it was and I can just tell the Lord is going to use her in so many more ways to reach so many people. I'm really glad Jim brought her to share. I know the young girls that were there were also so excited to meet her. She was like a celebrity! Lol.
Hearing all the testimonies from the mission was a blessing and encouragement. It's always good to hear what the Lord is doing because Lord knows we won't hear it in the media!
Also, the words and prayers spoken to me were right on target! I've said to myself I need to be recharged and refreshed and most importantly focus on keeping the Main Thing the main thing. I needed to be re-calibrated. This retreat provided the platform or foundation for that to happen! I'm really fired up and excited about what God is doing!
I thank God for this retreat and look forward to the next! – Jonathan
This retreat blessed my husband and I very much.  We used to work under Jason and Heidi at a church in the youth department and we jumped at the opportunity to see what the Lord was doing in their lives now.  As far as the speakers went, they had a line up that exceeded any expectations we had. (1) Stephen Evans and his wife have a ministry to Latin America and they confirmed that sometimes we get so wrapped up in the every day life cycle that we lose site of the Kingdom of God and what He requires of us; we don't realize He has a destiny for us.  Many times we can't see how He is going to get us from A to B, and so we have to Jump in faith from where we are knowing He will catch us. (2) Pastor Jeff Wickwire was outstanding and gave so much history to our nation and how we have slowly digressed into the mess we are in; starting with the removal of prayer from our schools on June 25, 1962. He talked about the three foundations that have been attacked in the USA and how we must stand on absolute truth in 2013 and pray for the opening of key doors of influence.  It was a lot of information, but each piece of it was valuable. (3) Jim Favor talked about discovering your destiny through pain and showed from II Cor. how God's strength can be perfected in our weakness.  We all sometimes wonder why pain is allowed in our lives, and he shared a lot about understanding God's grace during those times. He brought his beautiful adopted daughter who was born and raised in pitiful third world conditions to show that beauty can come from ashes. (4) Shawn talked about adversity in Leadership.  Wow! that one makes you want to jump right in there.  ha ha.  It was so challenging to know that when you walk in obedience to the Lord, Remember who you are in God (and not man), Build spiritually in private, but preach in public, Surround yourself with like minded people, realize there is going to be pain in the adversity you will face, but enjoy the ride because the Lord will give you hidden manna (spiritual food) and a new name that only you will know.  It will all be worth it in the end when the Lord returns in glory.  (5) She encouraged us to stand strong and be a man/woman of vision like Nehemiah who interceded for a rebellious people and strengthened them in unity by rebuilding the walls of Jerusalem with each family taking a section to repair.  She explained when God gives you a burden for something and you step out to help, the enemy will come against you, but like Nehemiah, we must press through it with prayer and determination.  When the time is right, your vision will be shared with others and caught by them.  I Cor 15:58  Labor in the Lord is not in vain! (6)  It is not often someone speaks prophetically into my life as this man did.  You really get a sense of God's greatness and love for you when He sends a complete stranger to confirm not one, not two but three things.  (3 is the number of testimony and perfect witness).  He spoke a lot about securing your camp while you are out doing the ministry.  Many times we don't remember we have a family back home that could be ravaged by the enemy while we are out dealing with everyone else's families. Used the illustration of David and Ziglag; how David left camp un-secure and the Philistines wiped out everyone left behind.  Many times in ministry, due to stress, pain and problems, we will get tunnel vision and make some really unwise choices that could be costly.  Must always remember to consult God with every decision in the ministry and never forge to secure your relationship with the Lord, your marriage, your family and then your Kingdom purpose.  In conclusion:  If they ever have another leadership retreat, I highly recommend you attend.  God Bless you all; keep up the fight!   – Shay C.
—–     —–     —–     —–     —–     —–     —–     —–     —–     —–     —–     —–     —–     —–    —–    —–    —–    —–    —–    —–    —–
Encounter God's Presence                                                                                                                                                                                                                                                                     1169 N. Burleson Blvd.
Suite 107 #316, Burleson, TX 76028                                                                                                                                                                                                             EncounterGodsPresence@gmail.com
"Encounter God's Presence" is a non-profit, 501 (C)(3) organization.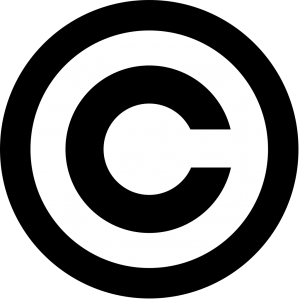 Encounter God's Presence